Navigation Instruments
Precise instrumentation to safely steer your boat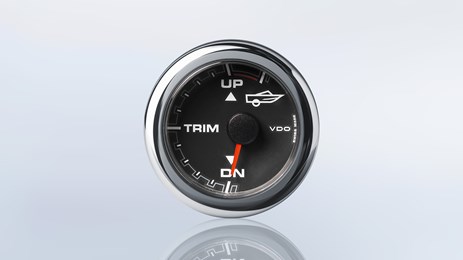 Overview
Reliable navigation instruments ensure secure and accident-free maneuvers.
Satellite – Engine trim gauge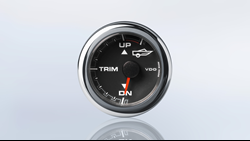 The OceanLink trim gauge provides information about the position of the engine in relation to the boat's stern.
AMP Superseal Easylink
< 100 mA
270° pointer deflection angle
Reverse polarity protection
Anti-fog double layer plastic lens
Front & rear protection rating IPX5
Operating temperature range -20 °C / +70 °C
Aftermarket package:
Gauge, Bezel, Spinlock, Rubber Seal, Installation Instructions, Safety Instructions
Range

Voltage

Color

Article number

Ø 52 mm
Up / Down
12 – 24 V
Black
White
A2C1065830001
A2C1065840001
Satellite – Rudder angle gauge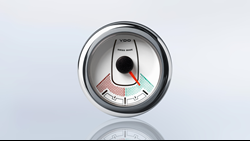 The OceanLink rudder angle gauges continually display the current rudder position.
AMP Superseal Easylink
< 100 mA
90° pointer deflection angle
Reverse polarity protection
Anti-fog double layer plastic lens
Front & rear protection rating IPX5
Operating temperature range -20 °C / +70 °C
Aftermarket package:
Gauge, Bezel, Spinlock, Rubber Seal, Installation Instructions, Safety Instructions
Range

Voltage

Color

Article number

Ø 52 mm
90°
12 – 24 V
Black
White
A2C1066080001
A2C1066090001