Autodiagnos MT Pro / MT Pro II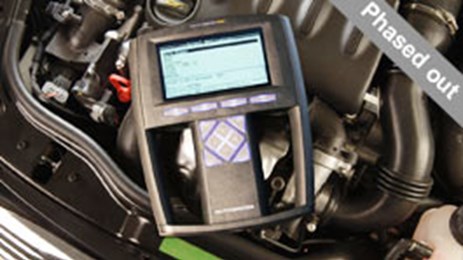 The Autodiagnos Multi-Tester Pro diagnostic devices are widely-used multi-brand testers which were marketed in Germany and elsewhere until a few years ago by Omitec Ltd.
Intro
A few years ago, Omitec Ltd. transferred the marketing rights for the Autodiagnos brand in Germany, Austria and Switzerland to Continental. As Continental took Omitec Ltd. over in 2012, all the previous brands including Autodiagnos, Omitec and Crypton became the property of Continental.
Both service and the development of software updates were, of course, continued. The www.autodiagnos.de website will shortly be closed, and redirected to VDO's Internet presence. In future, all the information necessary for the Autodiagnos Multi testers will be available from this site. The download of beta versions will also be permitted for the time being.
Please direct any questions to contisys@vdo.de
Software Updates / Register your tool
1. Registration
Please enter your contact details and register your device here.
2. Update Plus (12-month optional update service)
If required, get the ContiSys Update Plus (order A2C59513478).
Having received the card, log in here and enter the code from the back of the card.
You will now receive updates on CD-ROM for the next 12 months.
3. Perform Software-Update
Install the Cartridge Manager from CD and follow the instruction.
Always completely up-to-date with Update Plus
Update Plus is the software update service that can be purchased. This service ensures that your diagnostic device is always equipped with the most recent software. The updates are made available regularly, and therefore guarantee the highest possible level of flexibility and reliability. And if the user does not want any more updates on expiration of the update period, then the basic operation of the diagnostic device can continue with the currently installed version.
Accessories
| | |
| --- | --- |
| VDO item number | Description |
| A2C59513461 | ContiSys Scan - KIT |
| A2C59513478  | ContiSys Scan - UPDATE PLUS |
| A2C59513469  | ContiSys Scan - BMW Interface Cable |
| A2C59513475   | ContiSys Scan - EOBD Cable |
| A2C59513479  | ContiSys Scan - FIAT Interface Cable |
| A2C59513462 | ContiSys Scan - FORD Interface Cable |
| A2C59513464 | ContiSys Scan - LAND ROVER ABS Cable |
| A2C59513463 | ContiSys Scan - LAND ROVER Interface Cable |
| A2C59513471 | ContiSys Scan - MB SPRINTER Interface Cable |
| A2C59513473 |  ContiSys Scan - MERCEDES Interface Cable |
| A2C59513467 | ContiSys Scan - OPEL 10PIN Interface Cable |
| A2C59513470 | ContiSys Scan - PSA 2PIN Interface Cable |
| A2C59513700 | ContiSys Scan - PSA 30 to 35 Pin Cable |
| A2C59513468 | ContiSys Scan - RENAULT Interface Cable |
| A2C59513465 | ContiSys Scan - ROVER Interface Cable |
| A2C59513472 | ContiSys Scan - VAG 2PIN Interface Cable |
| A2C59513466 | ContiSys Scan - VW LT 35 Interface Cable |
| A2C59514024 | ContiSys Scan - CARTRIDGE English |
| A2C59513701 | ContiSys Scan - EU POWER Supply |
| A2C59514540 | ContiSys Scan - Honda 3_5 PIN Cable |
| A2C59513577 | ContiSys Scan - BATTERY Cable 12V |
Downloads
Computer Software
Download: MtPro Cartridge Manager 
Download: MtPro Snapshot Reader

Firmware Update
Please select the following option to download the latest 'international' application updates. These applications can be used worldwide within this product and have no territorial restrictions. Note: Further application updates that contain OE data for use within the EU region only are now available for the BMW/Mini & Opel/Vauxhall brands. Please contact our support team for further information.
Application Updates: November 2017
Contact
Email: contisys-diag@vdo.com
Product support via e-mail: hotline@contisys-support.com
Product support hotline: +44 (0) 870 949 3606 (International)
(The cost of calls to the ContiSys telephone hotline is dependent on your telephone service provider.)