Quick and simple: Manual entry of activities with the digital tachograph VDO DTCO 2.2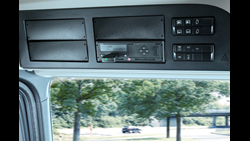 Step 1: Insert the VDO SmartLink Bluetooth dongle into the front interface of the DTCO and connect the tachograph with your smartphone via Bluetooth. If the connection is active, the green LED on the SmartLink will come on. Then insert the driver card. The welcome screen will be displayed (see photo).
Step 2: Select the VDO Driver app and click on "Remote Control" in the overview menu.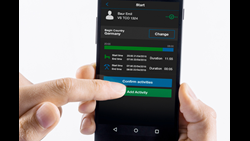 Step 3: The app automatically displays the missing time since the last card ejection. The last five minutes are indicated as working time by default, with the remaining time indicated as rest period.


The driver can change these entries, including the begin country setting, or save them to the DTCO 2.2 with "Confirm Activity"."Add Activity" creates new entries.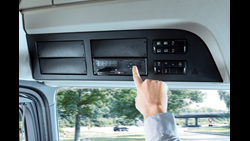 Step 4: Finally, confirm the DTCO entries by pressing the "OK" button.
Downloads